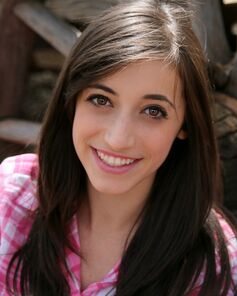 Jenna Lea Rosen (born October 29, 1998) is a vocalist who performs multiple roles on the Emmy Award-winning Disney Junior series Sofia the First, in which she sings for a number of characters. She does the
singing voice for Princess Hildegard in the episode "The Princess Stays in the Picture" and the singing voice for Princess Clio in the episode "Sidekick Clio". She is also the speaking and singing voice for Shelly in "Cool Hand Fluke".
Disney Roles
Edit
Ad blocker interference detected!
Wikia is a free-to-use site that makes money from advertising. We have a modified experience for viewers using ad blockers

Wikia is not accessible if you've made further modifications. Remove the custom ad blocker rule(s) and the page will load as expected.